Recent, Current and Upcoming
Martin Kippenberger in Sydney
- Pestorius Sweeney House
Lyrics of Robert Forster
- Other Locations
Heimo Zobernig in Australia 1999–2015
- Pestorius Sweeney House
Ant Farm 1976–1978 Australia
- Other Locations
David Pestorius at Spring 1883
- Other Locations
Triple Oh!
- Pestorius Sweeney House
________________________
Martin Kippenberger in Sydney
4 June – 25 July, 2015
Pestorius Sweeney House, Brisbane
The week before Christmas, 1992, the German artist Martin Kippenberger was in Sydney. He had gone there to participate in The Boundary Rider: 9th Biennale of Sydney. You would be unaware of this, however, if you were to consult the myriad of literature about Kippenberger's life and art published before and after he died in 1997. One of the most documented lives in art of the late 20th century, from his first survey catalogue Kippenberger (1997), published by Benedikt Taschen while the artist was alive, to the recently published initial volume of the catalogue raisonné of his paintings Kippenberger: Werkverzeichnis Gemälde IV: 1993-1997 (2014), there is not a single indication that the self-described "travelling salesman" was ever in Australia.
Yet Martin Kippenberger did go to Australia. At the Biennale of Sydney in 1992, then one of only four in the world, Kippenberger exhibited his photographic work That on tableproblem is hanging on the wall (1992), from the catalogue said to be part of the collection SUMAK, Tübingen. And while he was in Sydney he also completed nine drawings, each on a page of one of his remarkable and now famous artist books. A kind of free sample, the drawings range across the spectrum of his subjects and motifs from the 'Little bird' and 'Fred the frog' to portraiture and self-portraiture. Drawn then on a readymade of his own making, when they were completed they were given to the books' owner, the Sydney artist A.D.S. Donaldson. These drawings, their gifting and his phantom trip to Australia in 1992, are the subject of the exhibition Martin Kippenberger in Sydney, curated by Donaldson at the Pestorius Sweeney House, Brisbane.
For further information, please contact David Pestorius on (07) 3262 4870.
Lyrics of Robert Forster
Edited by David Pestorius
Cover by Heimo Zobernig
To celebrate the occasion of Heimo Zobernig's 15 year survey of his Australian works, the artist has collaborated on the production of a limited edition artist's book of lyrics by Brisbane singer-songwriter Robert Forster.
Edited by David Pestorius, the book is the first devoted to Forster's lyrics and includes more than 50 songs from all phases of his now four-decade long career with The Go-Betweens (1978–1989; 2000–2006) and as a solo artist (1990–1999; 2006–).
The selected songs are grouped thematically under headings (eg. 'Colour', 'Desire', 'Divide', 'Conquer', 'Contempt', 'Place', 'Point of View', to cite just some), which serve to enhance the often oblique nature and interpretative potential of Forster's lyrics. The book adopts a rough truth-to-materials approach, with the typography and layouts from original album sleeves and CD booklets redeployed where possible. The book also includes a brief biographical entry, a discography, and a small selection of illustrations that constitute a parallel narrative, which points up Forster's historical engagement with artists and the world of art.
Lyrics of Robert Forster is published by KANN-Verlag, Frankfurt, 2015, 21 x 14.7 cm, b&w, 140 pages, perfect bound, with offset printed cover by Heimo Zobernig, in a limited edition of 120 copies. Copies of the edition are available from the
publisher
and from
World Food Books
.
Heimo Zobernig in Australia 1999–2015
11 February — 25 April, 2015
Pestorius Sweeney House, Brisbane
On the eve of Heimo Zobernig's spatial intervention for the Austrian Pavilion at the Venice Biennale 2015, David Pestorius is exhibiting a small survey of the Viennese artist's work in Australia, a period which now spans more than 15 years.
Heimo Zobernig (* 1959) is one of the most important inheritors of the Minimal-Conceptual Art legacy. His work, which has had a central presence in Documenta 9 (1992), Documenta 10 (1997) and Documenta 11 (2002), traverses a broad range of media — painting, sculpture, architecture, installation, video, design, and many others besides — critically continuing the reflexive program of Modernism. Adopting an approach that is playful, confounds expectation and is sometimes hilarious, there is nevertheless one constant in his work: he is always chipping away at the modes and mechanisms of the art system as we experience it.
Since first travelling to Australia in 1999 to oversee the construction of a 36 metre long signage piece for Brisbane's SouthBank Corporation, the artist has returned to participate in the Biennale of Sydney in 2004, the same year he collaborated with Ed Kuepper, co-founder of Australian punk group The Saints, on a video/performance that toured nationally and internationally. Zobernig was next in Australia in 2006 for a solo exhibition at Sydney's Artspace, which surveyed his intense engagement with the early Minimal-Conceptual work of Sydney artist Ian Burn (1939–93). Later in 2006 Zobernig made another large signage piece in Brisbane, this time for the TURRBAL-JAGERA exhibition at the University of Queensland Art Museum, while in 2008 he designed a functioning bar — an aspect of the artist's work cited by Nicolas Bourriaud in his influential text Relational Aesthetics — at the Institute of Modern Art for The Brisbane Sound exhibition. More recently, one of Zobernig's projection screen sculptures was the centrepiece of Reinventing the Wheel: The Readymade Century at Monash University Museum of Art in Melbourne in 2013, while Brisbane's MAAP–Media Art Asia Pacific presented a key Zobernig video/sculpture in its touring exhibition LandSeaSky: Revisiting spatiality in video art at venues throughout Australia and South East Asia in 2014-15.
This is a mere sampling of Heimo Zobernig's work in Australia, but it amply demonstrates the depth and sustained nature of his engagement locally. Remarkably, Australia's major art museums have felt unable to acquire the artist's work. One can only hope that Zobernig's Venice pavilion together with this exhibition will make clear the necessity to incorporate his work into our public collections.
Ant Farm 1976–1978 Australia
16 August 2014, 5pm
David Pestorius at Spring 1883, Suite 130, Hotel Windsor, Melbourne
The San Francisco conceptualists Ant Farm (1968–1978) are famous for their radical architecture (The House of the Century, 1973), iconic land art (Cadillac Ranch, 1974), and pioneering video/performance (Media Burn, 1975).
Much less well-known are Ant Farm's projects in Australia. Yet it is undeniable that their 10 week visit to Australia in mid 1976 turned the group upside down in more ways than one. Importantly, the focus of their work shifted, with Oceania not only becoming an important base, but also a critical concept for the group. Central to this shift was perhaps Ant Farm's most ambitious project, the Dolphin Embassy (1974–1978), and in January 1977 the group's co-founder Doug Michels moved to Sydney to establish a consulate there.
Until now, the historical accounts of Ant Farm have misrepresented and misunderstood the nature and extent of the group's work in Australia. Equally, Ant Farm's projects are invisible in any account of Australian art.
Ant Farm 1976–1978 Australia is the first book devoted to the activities and critical reception of Ant Farm in Australia. It adopts a form favoured by Ant Farm — the time-line/photo-collage/book — and critically builds upon their monumental artist's book Dolphin Embassy (Log: 1976–1978), Sydney, Australia.
Ant Farm 1976–1978 Australia is published by KANN-Verlag, Frankfurt, 2014, 25 x 18 cm, b&w, photocopies, 155 pages, perfect bound, offset printed cover, edited by David Pestorius with cover by Liam Gillick, in an edition of 100 copies.
Ant Farm 1976–1978 Australia will be launched at Spring 1883 by Dr Edward Colless (Head of Critical and Theoretical Studies, School of Art, VCA), on Saturday 16 August at 5pm. After the launch, which is held in co-operation with World Food Books, all enquiries should be directed to the publisher.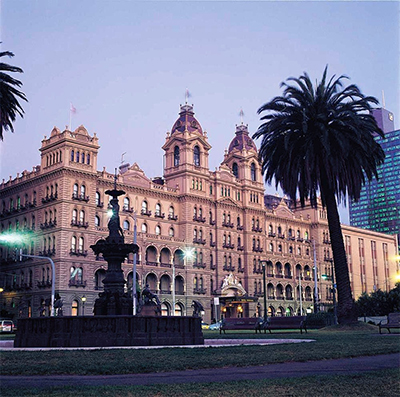 David Pestorius at Spring 1883
14–17 August, 2014
The Hotel Windsor, Melbourne
David Pestorius is pleased to announce his participation in the inaugural edition of Spring 1883. Organised "by galleries for galleries" and designed to rejuvenate the hotel art fair model, this special event will see 20 leading gallerists from Oceania come together in the spectacular environs of The Hotel Windsor, Melbourne's oldest and most beloved grand hotel, between 14–17 August 2014.
The main focus of the Pestorius presentation at Spring 1883 will be a new video from the CityCat Project, an ongoing collaboration (since 2006) between Los Angeles artist Dave Hullfish Bailey and Brisbane Aboriginal activist and writer Sam Watson. Articulating an expanded sense of place, this multifaceted undertaking honours local circumstances, memories and stakeholders, yet relates them to present and future realities of transnational migration, environmental change and cross-cultural dialogue. In Melbourne, the colonial architecture and furnishings of The Hotel Windsor and its close proximity to Parliament House will come into play, underscoring vexed questions regarding Aboriginal history and sovereignty, land rights and the call for a treaty with the First Australians.
The Pestorius presentation will also include a number of historical highlights, including Incandescence, 1958, an extremely rare painting by Mary Webb (1901–1958), Australia's most successful mid-century avant-gardist; drawings on graph paper by Robert Rooney, made in 1969–70 in preparation for the artist's Superknit series, these important early works were last seen in Melbourne at Rooney's MUMA retrospective in 1990; and Jenny Watson's An Original Oil Painting (Pink + Blue), 1979, one of two important post-Conceptual painting collaborations — with Nick Cave and John Nixon — that poke fun at the exalted status of oil paint and the perceived impotence of 'gallery art' during the post-punk years.
The historical theme will continue with Ant Farm Australia 1976–78 (KANN-Verlag, 2014), a small-edition book with cover by Liam Gillick. Shedding light on the remarkable Australian activities of Ant Farm, the San Francisco pioneers of Video Art, who were also amongst the earliest Conceptualists to engage with traditional Aboriginal culture, it will be launched at Spring 1883.
Other artists whose work will be presented at Spring 1883 include Paul Bai (Brisbane), Janet Burchill and Jennifer McCamley (Melbourne), A.D.S. Donaldson (Sydney), Andreas Exner (Frankfurt), Melinda Harper (Melbourne), Gary Warner (Sydney), and Heimo Zobernig (Vienna).
Installation generously sponsored by Living Edge.
For further information, please contact David Pestorius on (07) 3262 4870.
Triple Oh!
19 March — 27 September, 2014
Pestorius Sweeney House, Brisbane
It seems counter-intuitive to put together art — a form or medium dominated since Kant by questions of intentionality — and the object-oriented ontology arising out of the recent philosophical movement of Speculative Realism. However, undoubtedly one of the corollaries of Speculative Realism's unchaining of ontology from "correlationism" — the assumption that reality must somehow correspond to human subjectivity and is only available to it — is the unchaining of art from questions of human intention and purposiveness.
Of course, in some ways this unchaining has been taking place in art since Pop and Minimalism, but at the same time these two movements (and post-modernism in general) have also been the occasion for an ever greater assertion of the artist's intentions: from the "irony" of Warhol to the "meta-intentionality" recently theorised by Michael Fried in relation to Thomas Demand's "Pacific Sun" (2011). Triple Oh! wants to rethink this break in the connection between art and the question of human subjectivity and proposes an experience that is alternately cosmic and unhomely, coming from the farthest reaches of the universe but also from close at hand.
Comprising a succession of displays that unfold over six months and concluding with a symposium, Triple Oh! will commence with a presentation of paintings by two of Australia's pioneers of abstraction, Ralph Balson and Mary Webb (19 March—12 April). In the late 1950s, a time of extreme romanticism in art, Balson and Webb eschewed this sensibility, their work reflecting a world that no longer had humanity at its centre, but rather a universe of indeterminacy and change. Like the Aboriginal painting that emerged from Australia's Western Desert in the 1970s, it speaks of a non-anthropocentric world in which consciousness is projected beyond the human and suggests other forms of knowledge and experience where man is no longer central to existence.
In line with these connections, the opening display will transition into an installation of more contemporary paintings by A.D.S. Donaldson, George Tjungurrayi, Melinda Harper, Timothy Dempsey Tjupurrula, and Yukultji Napangati, presented alongside a video monitor screening Peter Weir's ineffable 'Picnic at Hanging Rock' (16 April—10 May). Then, on the evening of Saturday 17 May, Aboriginal activist and writer Sam Watson will read selected passages from his literary masterpiece 'The Kadaitcha Sung' (Penguin Books, 1990), as a prelude to the Australian premier of Mark Fisher and Justin Barton's haunting audio-visual essay 'On Vanishing Land'. Chris Wilder's 'Project Blue Book', which forged links between Ufology, Land Art, and post-Conceptual practices, will then be paired with documentation from 'The Dolphin Embassy', an experiment in trans-species diplomacy that was partially realized in Australia in 1976–77 by the collaborative art and design group Ant Farm (21 May—21 June). This will be followed by a site-related installation by Mark Webb that connects the past, the future and the domestic with the cosmic (25 June—19 July), a room of shields by Janet Burchill and Jennifer McCamley (23 July—23 August), and, finally, a new photo-piece from Dave Hullfish Bailey's collaborative 'CityCat Project' (27 August—27 September). The project poster and graphic design are by Liam Gillick.
The Triple Oh! symposium is organised by David Pestorius, Amelia Barikin and Rex Butler in partnership with The University of Queensland Art Museum where it will be held on Saturday 27 September 2014, from 12.30—4pm. It will include presentations by architect and former Ant Farm collaborator Bob Perry on the nature of being from the acoustic perspective of dolphins, Paris-based art critic and editor Catherine Chevalier on structuralism, art and the Anthropocene, Rex Butler on the melancholic audio-essays of UK collaborators Justin Barton and Mark Fisher, Sally Butler on radical subjectivity in Aboriginal art and literature and A.D.S Donaldson on the cosmic connections of Australian abstract painting. The proceedings will be chaired and introduced by Amelia Barikin.
For further information, please contact David Pestorius on (07) 3262 4870.